TECHNOLOGY
One of our specialized technologies is diffusion bonding, and we have many possibilities for innovation based on our original research and development.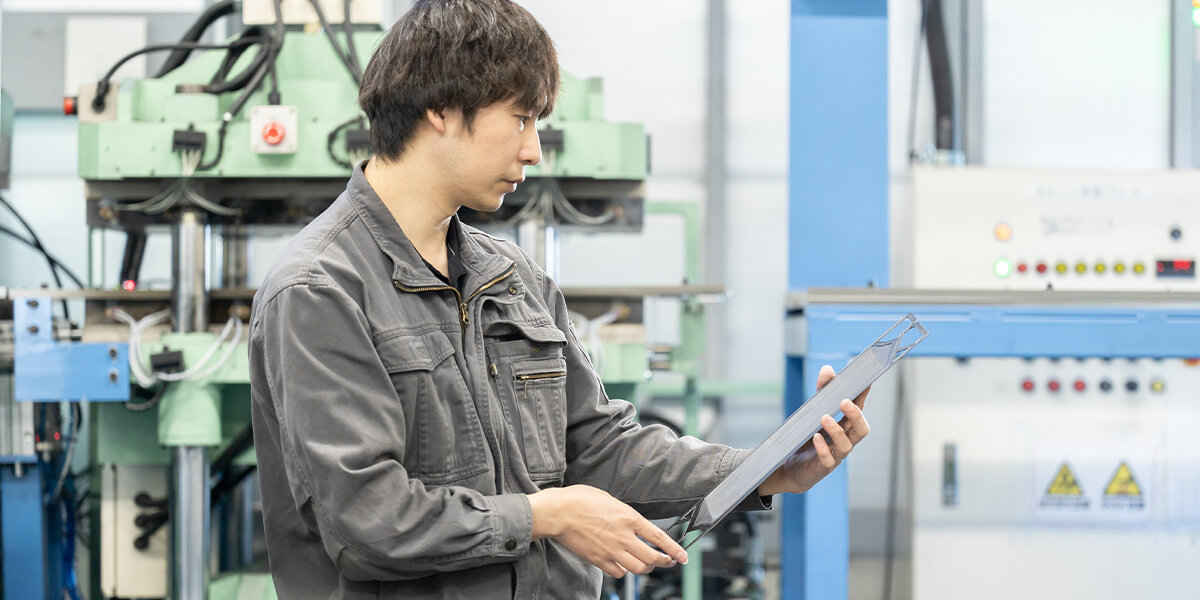 What is Composite?
Creating the next generation
Composite means a combination of several things.
At FJ Composite, we develop new composite materials by mixing and layering of various materials.
A well-known example of composite material is reinforced concrete, which combines steel bars and concrete to create a material that is strong in tension.
By combining the advantages of each raw material, composite materials can be highly functional, which is one of their greatest advantages.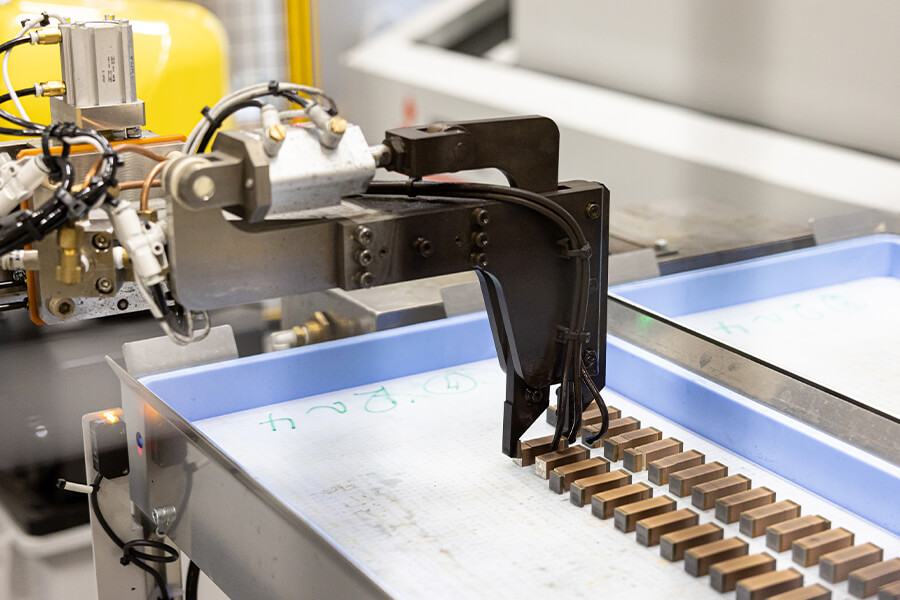 Simple, but difficult manufacturing process of composites
FJ Composite has developed an innovative diffusion bonding method that allows different materials to be bonded without forming an alloy layer. With our technology, highly functional materials can be easily manufactured at a lower cost, which will greatly contribute to the development of society. Our mission is to continue developing new materials that will contribute to the betterment of society.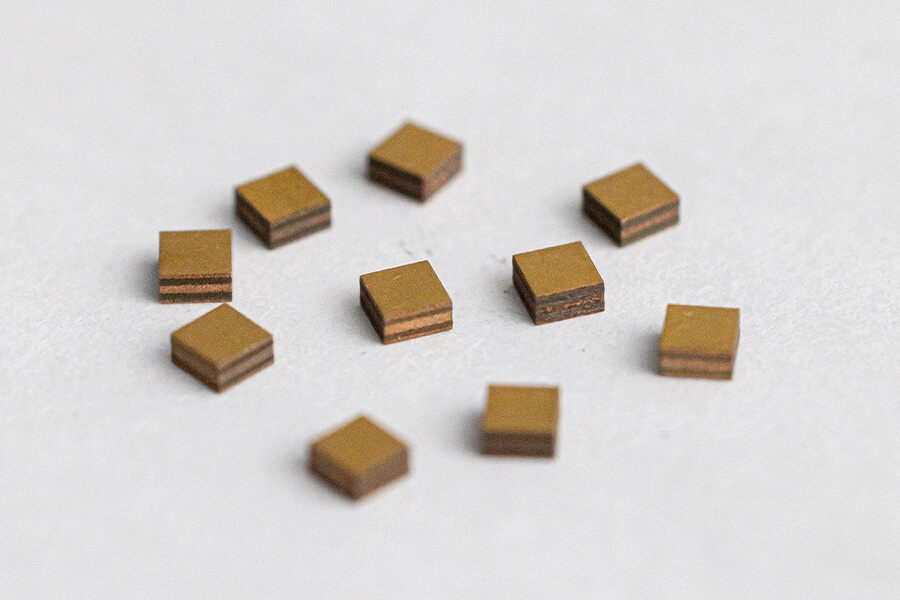 Bringing future products to the world
In recent years, FJ Composites' products have become indispensable for "electric vehicles" and "communication devices", which have seen remarkable technological advances.
Our products are not only used in Japan but also in many other countries around the world.
We are committed to continuing our research and development work and tackling the daily challenge of creating products that contribute to a sustainable society.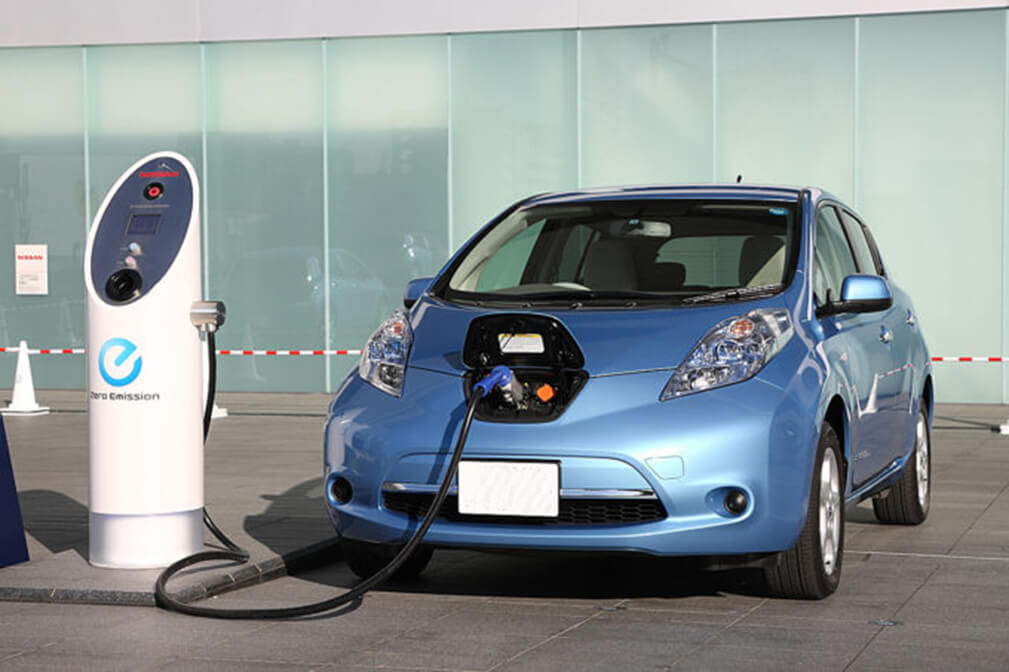 For more details on our products and technologies,
please refer to our product pages.
Patents
Japan


Manufacturing method of fuel cell separator


(Patent Number:3715642)

Japan


Fuel cell separator material


(Patent Number:3925806)

Japan


Manufacturing method of fuel cell separator


(Patent Number:3864158)

Japan


Surface treatment method for fuel cell separators


(Patent Number:4828821)

China


Method of producing separator of fuel cell


(Patent Number:3825974.5)

Japan


Clad material and its manufacturing method


(Patent Number:3862737)

China


Manufacturing method of fuel cell separator


(Patent Number:20120331100122300)

USA


Cladding material and its manufacturing method


(Patent Number:US 7951467)

Europe


Clad material and its manufacturing method


(Patent Number:1944116)

Hong Kong


Clad material and its manufacturing method


(Patent Number:HK1121989)
Publications
Awards
| | |
| --- | --- |
| 2017 | Received the Minister of Education, Culture, Sports, Science and Technology Prize for the Hokkaido Regional Commendation for Invention |
| 2015 | Monozukuri Nippon Grand Award Special Award Minister of Economy, Trade, and Industry Award (Cabinet Office) |
| 2015 | Hokuyo Bank Dream Fund Small and Medium Enterprise New Technology Research Grant Received |
| 2014 | Chubu Science and Technology Center Promotion Award |
| 2014 | Received the Excellent New Technology/New Product Award for Small and Medium Enterprises (Resona Foundation) |